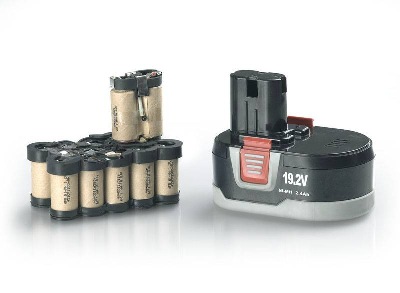 We specialize in selling all sorts of different batteris, and being able to rebuild cordless tool batteries. We have a retail store full of different kinds of batteries from your typical Alkaline to Sealed Lead. If we do not have the battery you are looking for in our store we can order it and get it in for you.

Our rebuild section is a great opportunity for those who have a construction business or just for those who use cordless tools alot. What we do is take the old battery cells out of your case, whether it is dewalt, makita, ryobi, or any other battery you have. We replace the old cells with brand new cells that will give you longer run time on your tool. We also give the battery a 1 year warranty from the day we rebuild it.

We also now have a small electronic repair section. There we can repair cellphones, game systems, and we can take a look at any other items you bring in. We have very competitive pricing, if you find somewhere cheaper than us all you have to do is bring in proof and we will beat that price. Sometimes it is not worth getting the warranty on the new smart phones, so when your phone breaks bring it in to us. We do not look at anything that is water damaged. After we repair your item we give a 30 day warranty with each item.

So come on out and take a look around our retail store and see what he have to offer. You will not find service or prices like ours! Thank you.